ABOUT ICS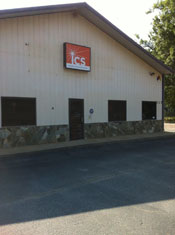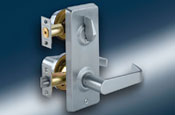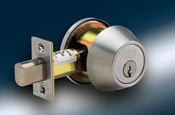 ICS was founded by a group of industry professionals, with a combined industry experience of more than 60 years, who wanted to make a difference in the door and hardware business. ICS has partnered with some of the strongest manufacturers of doors, frames, and hardware to bring you the best products, and the best prices, with great customer service. ICS believes in providing the best service in the Upstate and surrounding regions, to Architects, General Contractors, and End Users alike. You can buy doors, frames and hardware from anyone, but having the service behind it, to ensure that your products are delivered on time and correctly is what sets ICS apart from other suppliers. So, you can be assured of the BEST service and products available.
In addition to doors, frames and hardware, ICS is also a supplier of toilet partitions, toilet accessories, fire extinguishers and cabinets, marker boards, FRP panels, and other specialty products. ICS also provides installation services on the material we supply. We will also install doors, hardware, partitions and accessories supplied by others.
For information or a quote please call us at 864.299.1050 or email us at info@icsdoors.com.
Michael Harrison
Vice President Operations
Michael serves as Vice President of Operations for ICS, Inc and in addition, Mike is responsible for the installation and aftermarket business segment of ICS, Inc. Mike has a General Contractors License and serves as ICS' qualifying party to operate as a licensed contract installer. Mike has been in the door and hardware business for 11 years, in addition, Mike has owned and operated other businesses in his career such as a service company and hardware retail store. Michael is also a veteran of the US Navy, serving his country from 1988-1998 on the USS O'Bannon and the USS Richmond K. Turner. Michael is happily married with three children and  resides in Greenville, SC.
Jason Howell
Vice President Marketing
Jason is a 1999 graduate of Clemson University and currently serves as Vice President of Marketing for ICS. Jason has 11 years of industry experience in estimating, sales, and project management. Jason has been involved with a variety of projects in his career ranging from the Marriott Hotel in Spartanburg, numerous Greenville County School Projects, and tenant up-fits. Jason is happily married and is the father of two sons.
Lynn Moss
Chief Executive Officer
Lynn currently serves in the capacity as CEO of ICS Inc. Lynn has more than 30 years of industry related experience and vast knowledge of hollow metal frames, hollow metal doors, wood doors and finish hardware. Lynn spent eight (8) years in manufacturing and the balance of his career has traversed through all levels of distribution.
Chris Page
Vice President Sales
Chris currently serves as Vice President of Sales for ICS.  Chris is a 1995 graduate of Clemson University with a degree in Economics.  Chris has a total of 17 years of industry experience in estimating,  sales, and project management.  During his time with Pleasants Hardware Company, one of Chris' accomplishments was achieving the Janus Award for annual sales of 2.9 million.  Chris is happily married and is the father of four children.