Hollow Metal Doors and Frames

At Innovative Construction Services (ICS) we have the perfect choice for your hollow metal doors and frames. The list of manufacturers below provide the highest quality products, the industry's shortest lead times, years of experience and the flexibility to build your products the way you design them.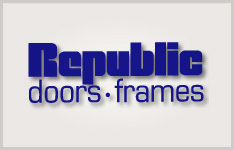 Republic Door
Republic Door is a manufacturing source for the highest quality products, the industry's shortest lead times, and a large distribution base to assure your satisfaction.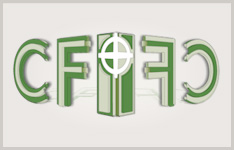 Concept Frames
Concept Frames, Inc. is a leading manufacturer of custom hollow metal frames and doors. They have the ability to stretch your limits and build your products the way you design them. Your designs are limitless when it comes to their capabilities. Concept Frames is known in the industry for supplying custom hollow metal frames and doors as fast as one day.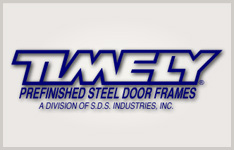 Timely
Timely Industries is the leading manufacturer of pre-finished steel door frames. Timely has over 35 years experience manufacturing Fire-Rated Door Frames, Sidelites, Borrowed Lites, Communicating Door Frames, Pocket Door Frames and Adjustable Door Frames for Division 8 construction. CAD drawings and architectural specifications are available to assist architects and contractors throughout design and construction phases. Timely frames are available in a variety of finishes and metals including galvanized, stainless steel, and brass to compliment any decor.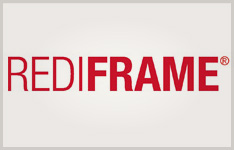 Rediframe
Rediframe is the original refinished steel door frame. Rediframe's unique, strong-as-the-wall design is available in fixed (Rediframe) and adjustable (Rediflex) designs. Installs after walls are finished, reducing installation time and repairs. Rediframe is designed to sleeve the wall, becoming an integral part of the wall system.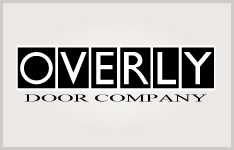 Overly Door Company
Overly Door Company is a custom specialty door and window manufacturer. Industry leading Architects utilize their products to achieve the exact specification their facility requires. Overly Door Company provides many "out-of-the-box" solutions for your standard needs. They also specialize in custom barrier systems.