The right partitions add the finishing touches to any project. Our partner manufacturers offer all material and configuration types to meet your aesthetic and ADA Compliance needs.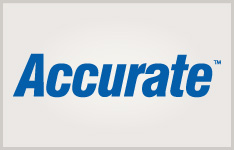 Accurate Partitions
Accurate pioneered the use of powder coatings on metal partitions, now the industry standard.  This revolutionary development improved the air quality of our environment by eliminating air-borne solvents. The powder coat process also produces a stronger, more durable, finish.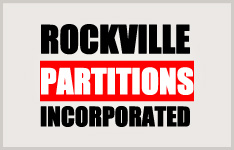 Rockville Partitions
Rockville Partitions utilizes its longstanding toilet partition manufacturing experience to bring their valued customers a quality product at an affordable price. The experience gained through the thousands of projects that they have completed in a variety of different buildings over many years, has made it possible to meet the most rigorous specifications.
Bradley
Bradley is the industry's leading manufacturer of commercial plumbing fixtures and washroom accessories. The company boasts the greatest depth and breadth of commercial plumbing products in the world. Architects and specifiers look to Bradley for the most innovative products like: Washfountains, Security Plumbing Fixtures, Multi-Station Lavatory Systems, Terreon® Solid Surface Products, Emergency Eyewash Fixtures and Drench Showers, Patient Care Lavatory Units, Commercial Faucets, Commercial & Group Showers, Washroom Accessories, Solid Plastic Locker Systems, Washroom Partitions.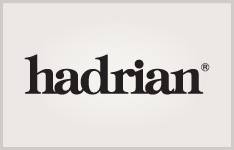 Hadrian
In the tradition of innovative design exhibited by the emperor in such undertakings as Hadrian's Wall and the Villa at Tivoli, Hadrian Manufacturing Inc is dedicated to offering exciting, well-designed products. In recent years, Hadrian has introduced such innovations as the Elite and Elite Plus series as well as our designer Arch product.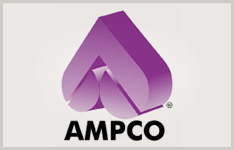 Ampco
Ampco is a manufacturer of high quality wood laminate and metal products. They construct toilet partitions, door and frame systems to exacting specifications. They also provide excellent service and expedited manufacturing is a available for a number of products upon request. They work along with ICS to provide you with the quality and selection to meet your exact needs.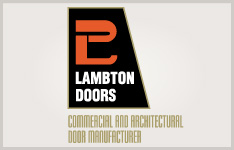 Lambton Doors
The mission of Lambton Doors is to develop, manufacture and sell high quality and value added interior wood doors and frames, of standard and ecological types, for the commercial, architectural and institutional markets. These doors and frames meet the various North American building codes, as well as environmental codes when applicable, while respecting the customers' requirements.
Visit Lambton Doors