Form, durability, and quality are standard for the manufacturers we partner with. ICS knows how important the details are to passing inspection and getting moved into your new space. We stock accessories for a whole restroom installation or just the sign you need outside the door for that last minute pick up.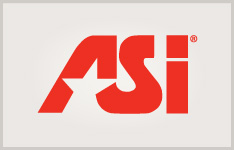 American Specialties, Inc.
American Specialties is a leading manufacturer of commercial stainless steel washroom accessories. Products include: commercial mechanical paper towel dispensers, commercial automatic paper towel dispensers, automatic hand dryers –TURBO Dri and the only fully-recessed dryer available, baby changing stations, grab bars, commercial bathroom mirrors, toilet paper dispensers, manual soap dispensers, automatic soap dispensers, toilet seat cover dispensers, commercial trash cans, bathroom shelves, shower seats, commercial medicine cabinets, and sanitary napkin and tampon dispensers.
Bradley
Bradley is the industry's leading manufacturer of commercial plumbing fixtures and washroom accessories. The company boasts the greatest depth and breadth of commercial plumbing products in the world. Architects and specifiers look to Bradley for the most innovative products like: Washfountains, Security Plumbing Fixtures, Multi-Station Lavatory Systems, Terreon® Solid Surface Products, Emergency Eyewash Fixtures and Drench Showers, Patient Care Lavatory Units, Commercial Faucets, Commercial & Group Showers, Washroom Accessories, Solid Plastic Locker Systems, Washroom Partitions.